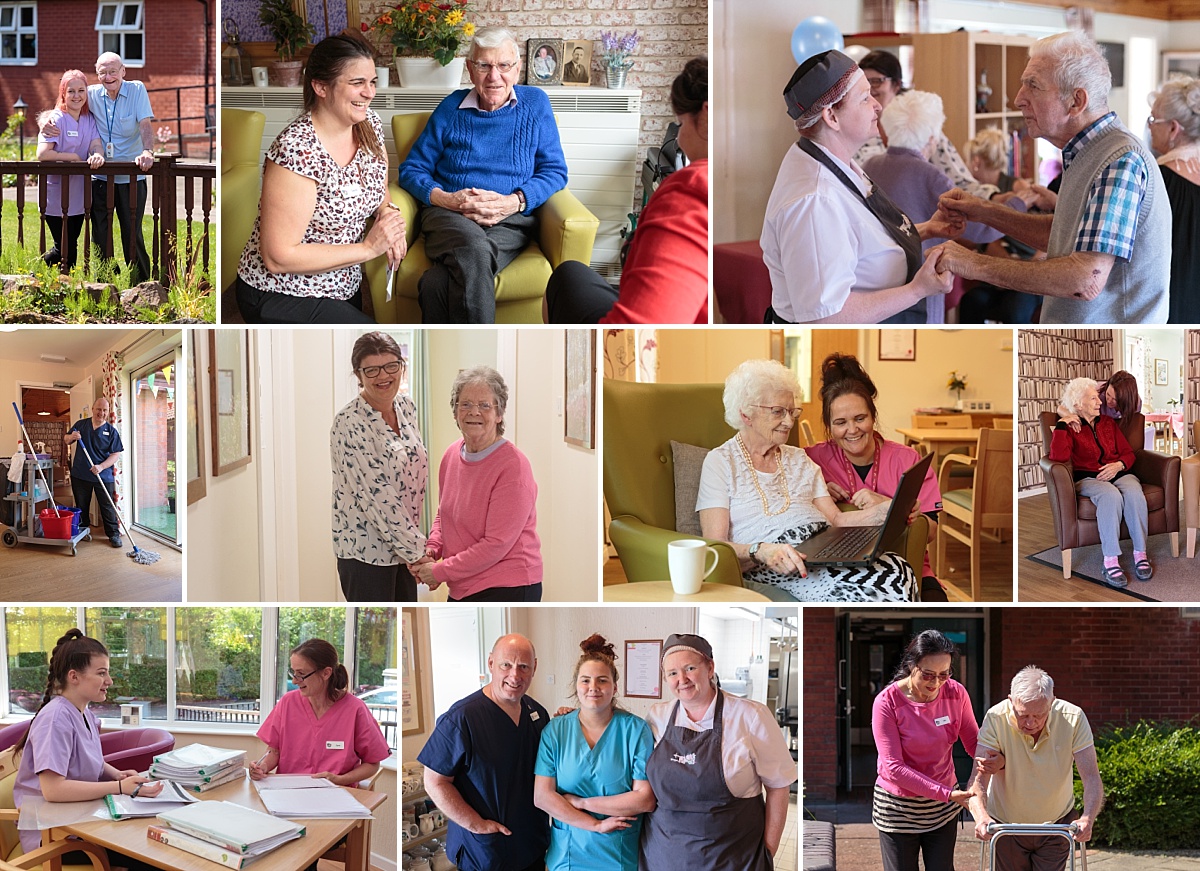 Our friendly staff are always on hand to answer any questions, or to support you with any advice about your loved one's care. To help you get the information you need, both quickly and accurately, we have created a helpful blog, explaining the roles of our staff and their areas of expertise.
Care Assistant/Night Care Assistant
Our Care Assistants provide high quality care to residents ensuring that they cater for their specific and individual needs. If you have any questions or concerns about washing, dressing or sleeping, simply have a word with one of our friendly and caring team.
.
Senior Care Assistant/Senior Night Care Assistant
Our Seniors are responsible for Person Centered Support Plan's as well as dispensing medication. Please speak to a senior carer if you have any concerns about your loved ones, medication, well being or support plan.
Housekeeper
If there's been a spill or an accident, please speak to a member of our Housekeeping Team who will be only to, happy to help. Our Housekeeping team also look after the laundry so you can direct any queries about your loved one's clothes here.
Cook
If your loved one has a specific dietary issue or likes and dislikes when it comes to food, please speak to a Cook. They will do everything in their power to accommodate your loved one's preferences. Please also inform a senior carer, so that they can update your loved one's support plan to reflect any changes.
Activities and Lifestyle Facilitator
Our ALFs are the best people to speak to about engaging your loved one in activities and their own personal interests, taking part in a trip or finding out when our next Tea Dance is. They are the social butterflies of our homes, and can answer any questions about exercise, entertainment or events.
Administrator
This is the person that keeps things running smoothly. Speak to our Administrators if you have general queries including visiting times, correspondence with the home or your loved one's post.
Deputy and Home Manager
For all other enquires including fees, contracts, insurance, advice on your loved one's care, information and support for carers, complaints and legal arrangements please speak to our Deputy or Home Manager.
Whatever you do, don't hesitate to speak to one of our team, if they don't know the answer to your question, they will find someone who does.