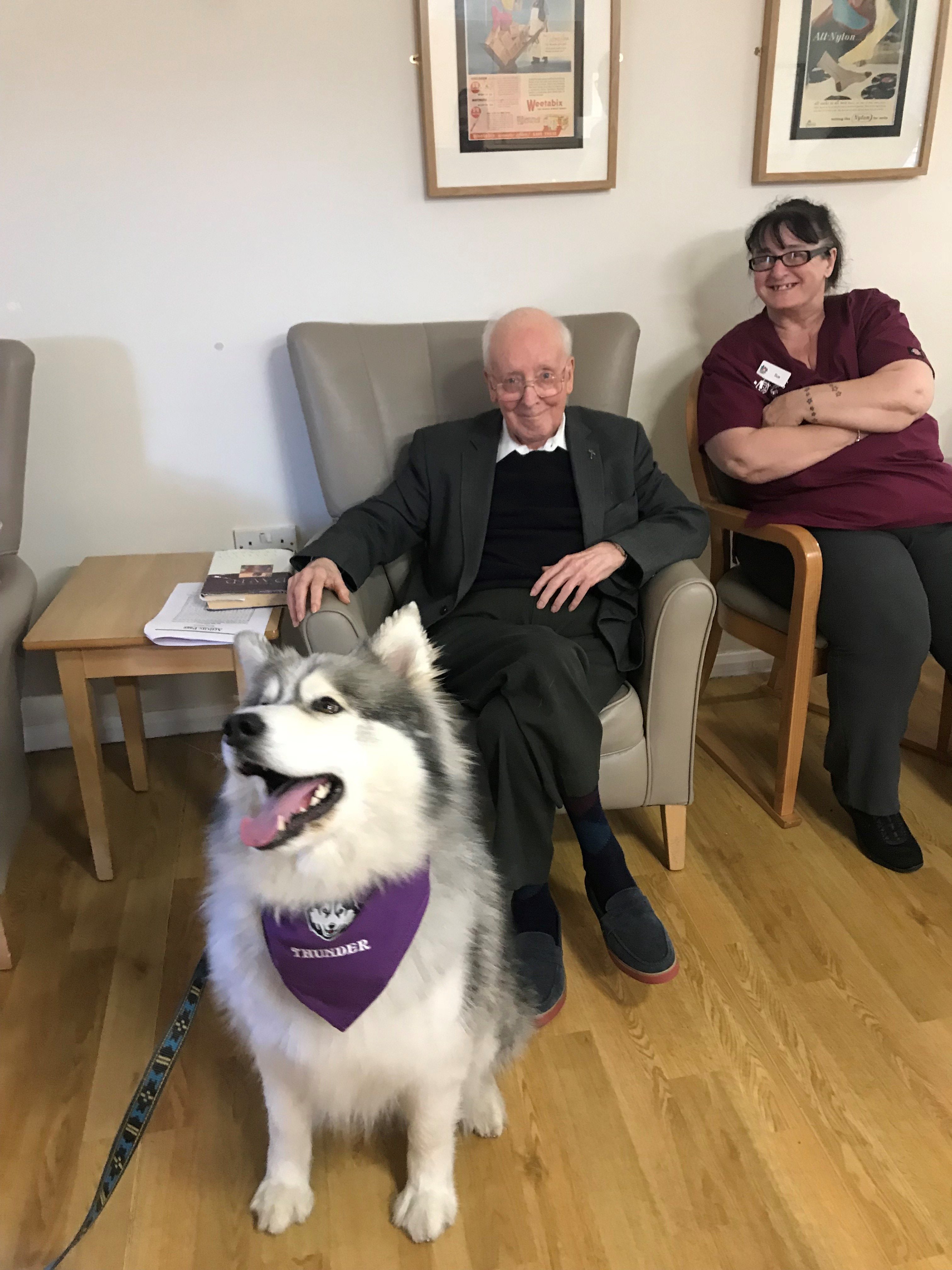 Bamford Close had a great visit from Thunder the Therapy Husky yesterday.
He was a great hit with all the residents as well as all the staff, I think Thunder enjoyed all of the attention and couldn't resist sitting on their knees!
After Thunder had said his goodbyes, the residents couldn't stop talking about him and started reminiscing about the pets that they had in the past.