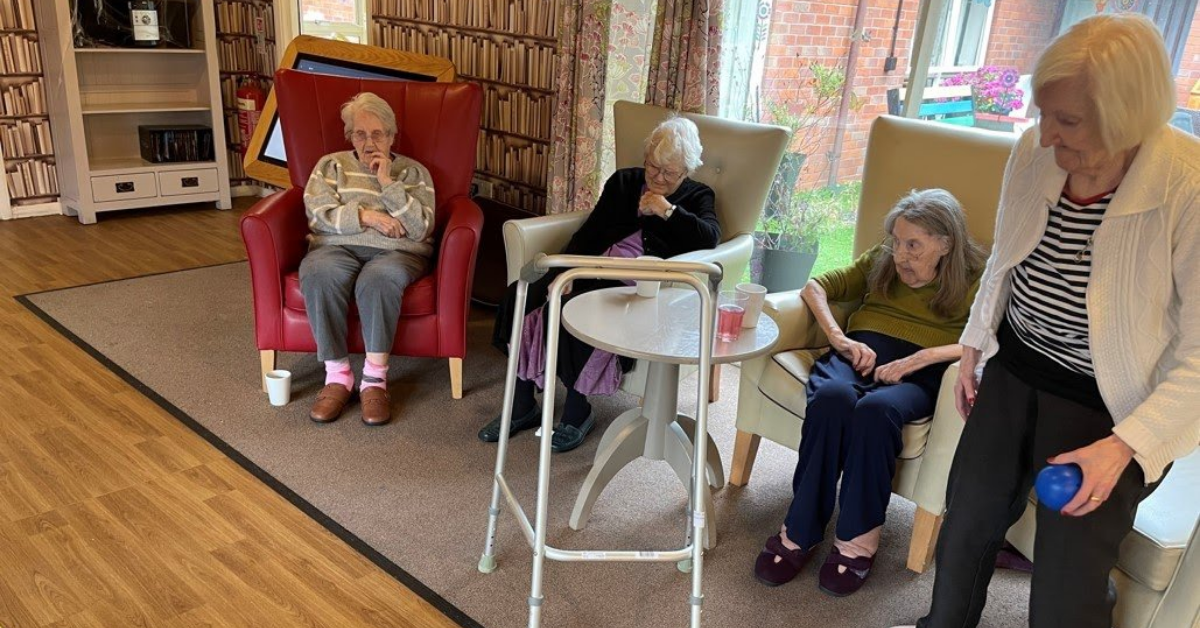 It's been another week of activities, celebrations and spooks across our homes. Keep reading to catch up on all of the fun from this week.  
No tricks, just treats. 
Residents across all of our homes truly embraced the spooky season this week with a variety of Halloween parties! Let's take a look at the fang-tastic fun that each home got up to. 
Bamford Close residents celebrated Halloween with a delicious buffet, a few drinks, and a live singing performance. They even played a game of pin the nose on Frankenstein. Here's Kath Connor, in her witch hat, ready to put a spell on you!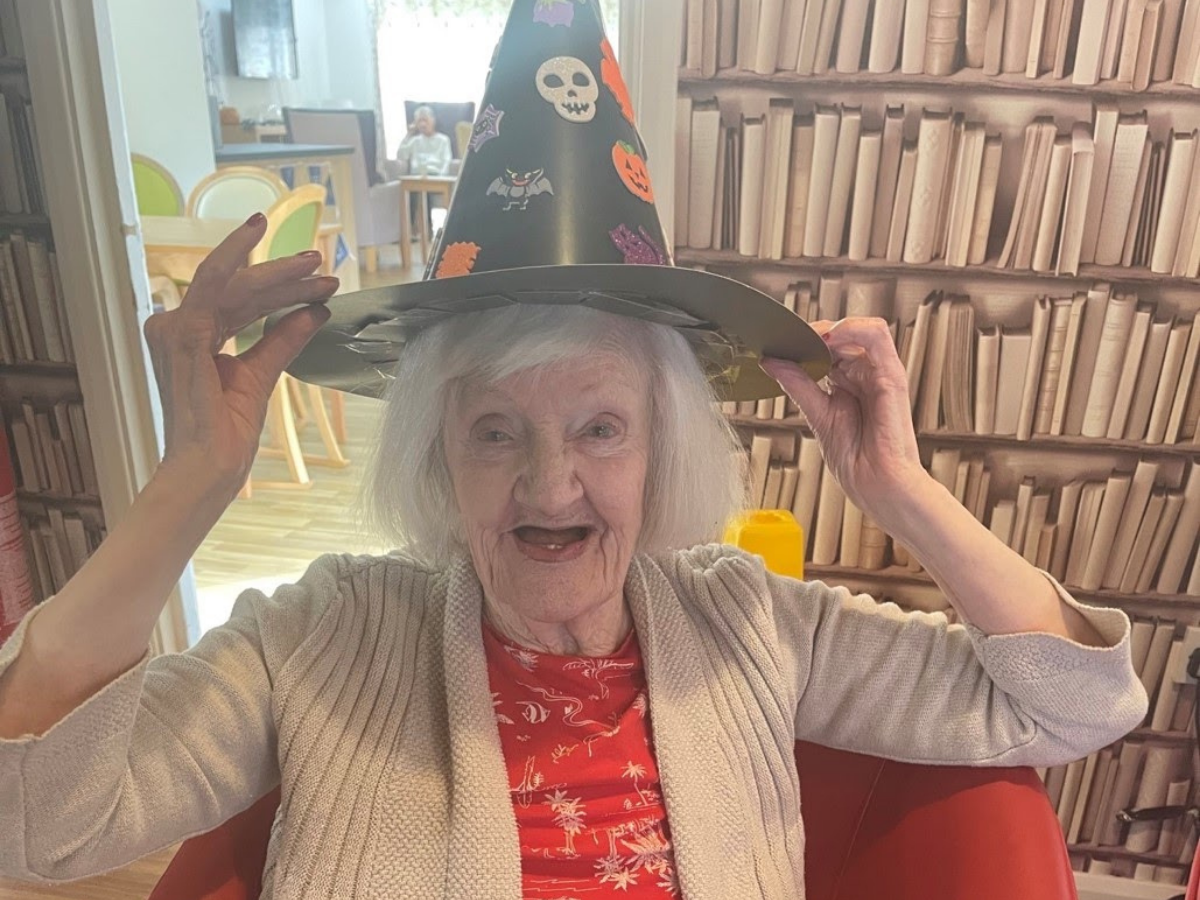 Over at Lisburne Court, residents spent their Halloween singing and dancing along to a live performance! After all of the fun, they sat down to enjoy a buffet feast of tea, cake and sweets. 
Silverdale celebrated Halloween in style with a lantern-making session, followed by a quiz, and plenty of singing and dancing. Of course, they enjoyed lots of sweet treats as well. Residents at Bryn Haven, Bruce Lodge and Bamford Close got a little crafty by creating some lovely pumpkin designs too.
What a strike! 
One of the Bamford Close residents' favourite activities is a game of bowling. Last week, residents Marian, Minnie, Gwen and Kathleen enjoyed a bit of friendly competition with an afternoon game!
Birthday fun
We celebrated a few birthdays across our homes, including Wellcroft resident Joan Forrest.   The team at Wellcroft put on a lovely balloon display and Joan was sent some wonderful cards from friends and family. Lisburne Court celebrated resident Sheila's 85th birthday with drinks, snacks, songs and dancing!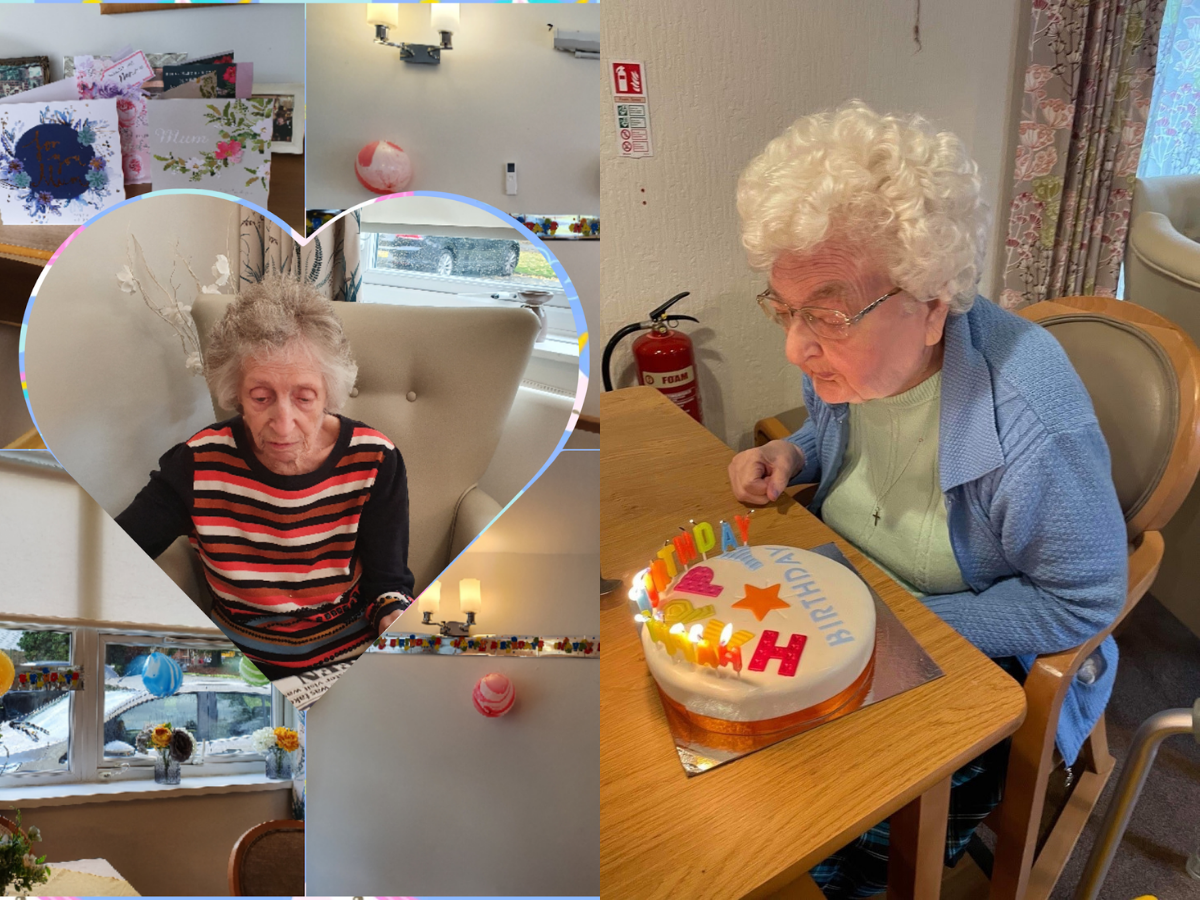 Over at Bamford House, the team celebrated resident Shirley's birthday. To mark the occasion, Shirley had three birthday requests:
A pamper 

A sponge cake

Whiskey
…and that's what she got! 
Let's play ball
Lisburne Court residents spent their afternoon playing some ball games in the lounge. Here's a great shot of the residents getting involved in the fun.  
See you next week! 
We loved bringing you along on this week's adventures from our homes. To keep up to date with the latest Borough Care news, follow us on Twitter, Facebook and Instagram.