This week is a very special edition of our weekly check-in as we're taking a look at how each of our homes celebrated Christmas and New Year! Let's see how our residents celebrated the season in their own way. 

A cracker of a Christmas 
To mark the most wonderful time of the year, Lisburne Court had a fantastic Christmas Day celebration. They all opened their presents, had a delicious dinner and then were treated to a live performance from singer, Geoff. A few of the residents even decorated gingerbread men.

Ringing in the New Year
Reinbek residents celebrated the New Year in style with a live performance from entertainer Shaun Sloan. Thanks to Kim in the kitchen, the residents enjoyed a fantastic New Year's spread, complete with a glass of bubbly. Happy New year from the Reinbek team!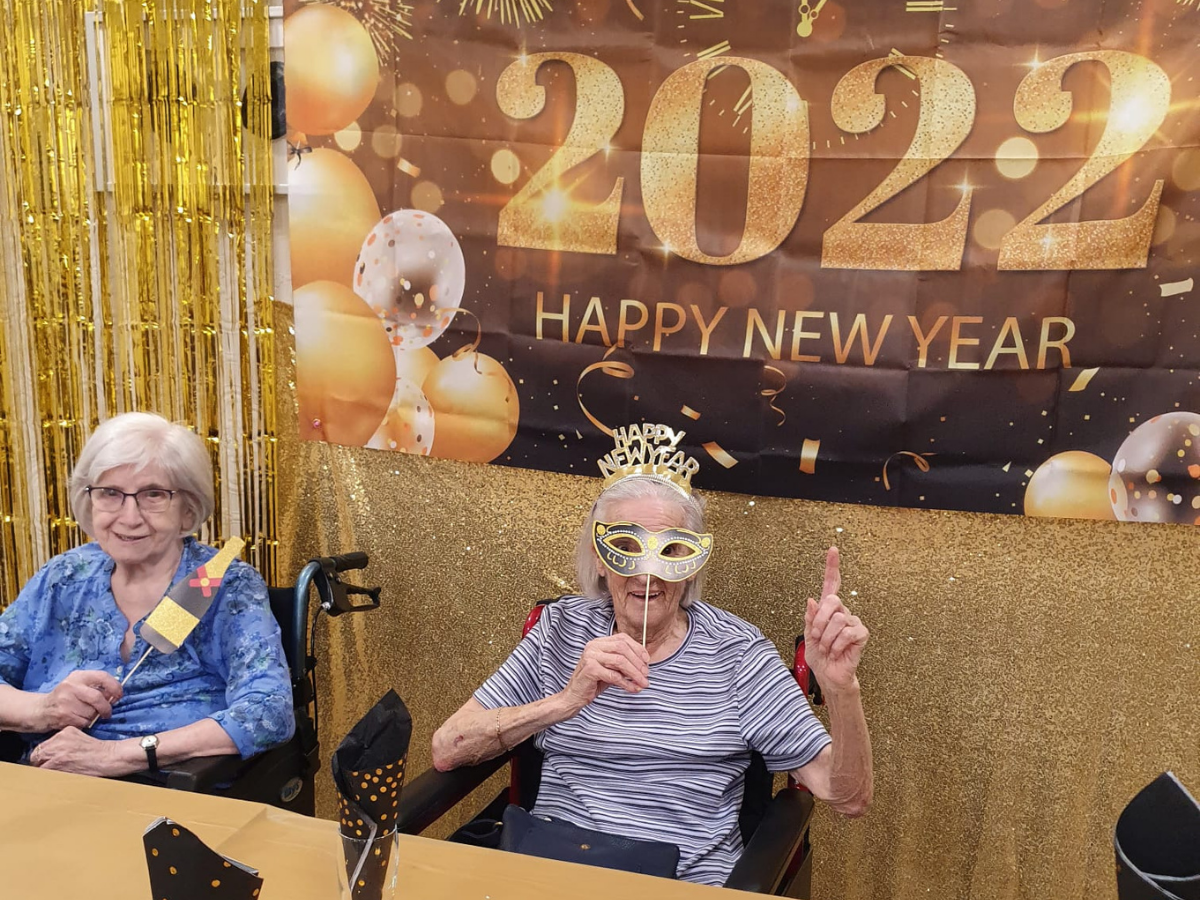 Throughout the Christmas period, the residents at Silverdale were unfortunately in lockdown. But that didn't stop the wonderful team from helping them celebrate the festive season! The team put together a stunning New Year display, complete with festive tipples from the drinks trolley. Residents each got to choose their favourite drink from the trolley and paired them with a cheeky mince pie. 
Over at Shepley House, residents enjoyed a brilliant New Year's Day celebration. Everyone sat down to enjoy a delicious spread, a glass of bubbly and an afternoon of cracker-pulling. What a way to kick off the New Year! 

Feeling grateful
The end of the year is a time for both reflection and looking ahead. At Silverdale, residents reflected on their year by sitting down and sharing what they were grateful for. Alice Sands said that she was grateful for the team at Silverdale and was proud that she made plenty of new friends in 2021. Resident Shirley was grateful to be happy and healthy, and feeling more calm and content. Irene Ogden was grateful to be able to help people out every day and, like Alice, was happy to have made some new friends.

Puzzles & pictures
We love seeing our wonderful residents embrace their creativity. This week, Silverdale resident, Irene, has been doing just that. Over the last few days, Irene has been colouring away, making beautiful masterpieces to decorate Silverdale's activity room! She loves to sit and colour for hours on end, making images for everyone at our home.
At Lisburne Court, residents spent a day doing puzzles together and creating some of their own artistic masterpieces. 
Cawood House resident, Brenda, spent an afternoon playing a few games of cards on our virtual machine. We find that activities like playing card games are a brilliant way to engage residents in a mentally stimulating way – they can even help to improve memory.

Getting the giggles
Along with all the parties and puzzles, Cawood House residents also managed to squeeze in an afternoon screening of some of their favourite comedy films. They all sat down to enjoy Mr Bean and Drop dead Fred and it's clear to see that laughter filled the building.

Here's to 2022!
Our homes have certainly started off 2022 with a bang! We can't wait to see what fun they all get up to this year. To keep up to date with the latest news from our homes, follow Borough Care on Twitter, Instagram, Facebook and LinkedIn.