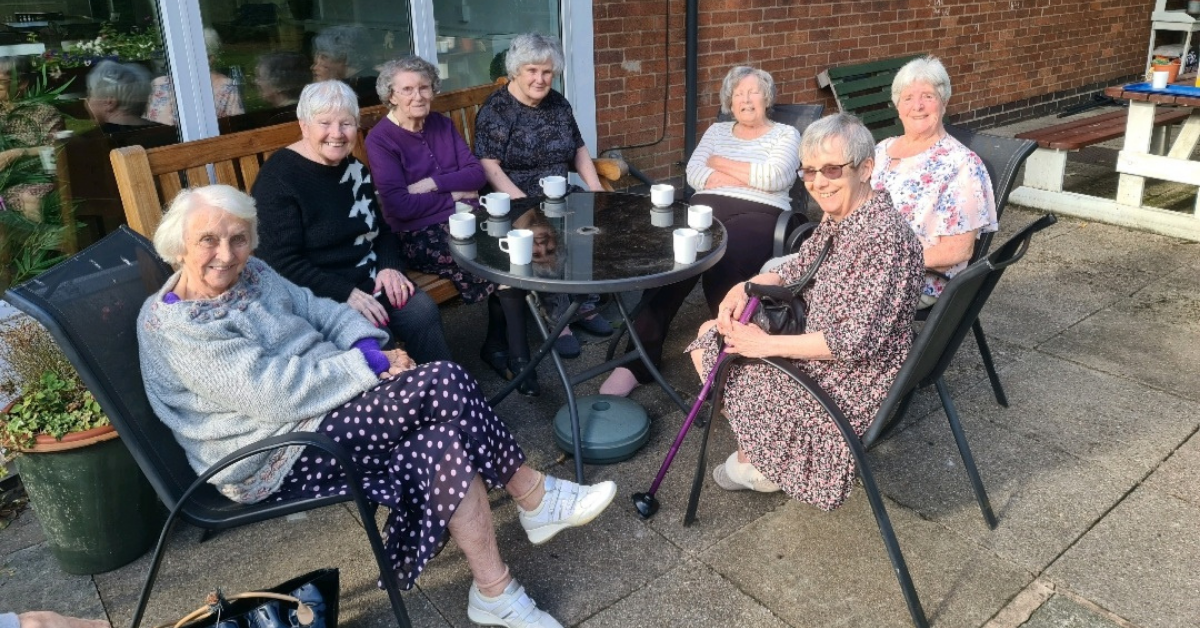 Our ALFs (Activity and Lifestyle Facilitators) have really outdone themselves this week with exciting activities for our residents. The residents at our homes enjoyed getting involved in gardening, baking some delicious treats and celebrating Remembrance Day. Reinbek even took a trip to Spain (from the comfort of the home, of course!). If you're wondering what life in colour looks like…this is it! 
The Great Bruce Lodge Bake Off
Residents at Bruce Lodge embraced their inner bakers this week as they tried their hand at a bit of cake decorating. Once everyone has decorated their cakes, they put them all on display as a table centrepiece!

¡Viva España! 
Over at Reinbek, residents enjoyed a little taste of Spain with a Spanish-themed evening meal! To go along with their meal, they also treated themselves to a few Spanish beers and some brilliant songs. After such a long time in lockdown, it was great to see the residents take part and have a good giggle! 

Going green
The ladies at Cawood House spent a lovely afternoon in the garden planting some flowers. After a hard day's work, these green thumbs sat down for a much-deserved cup of tea and a slice of cake – sounds brilliant! 

Remembering those who we've lost
Bruce Lodge showed their support this Remembrance Day by celebrating in style with some wonderful cupcakes and crafts. Take a look at the delicious sweet treats that the residents enjoyed!

Same time next week? 
What a week! We hope you enjoyed this week's look inside our homes. If you'd like to stay up to date with the latest news from Borough Care, follow us on Twitter, Facebook and Instagram.