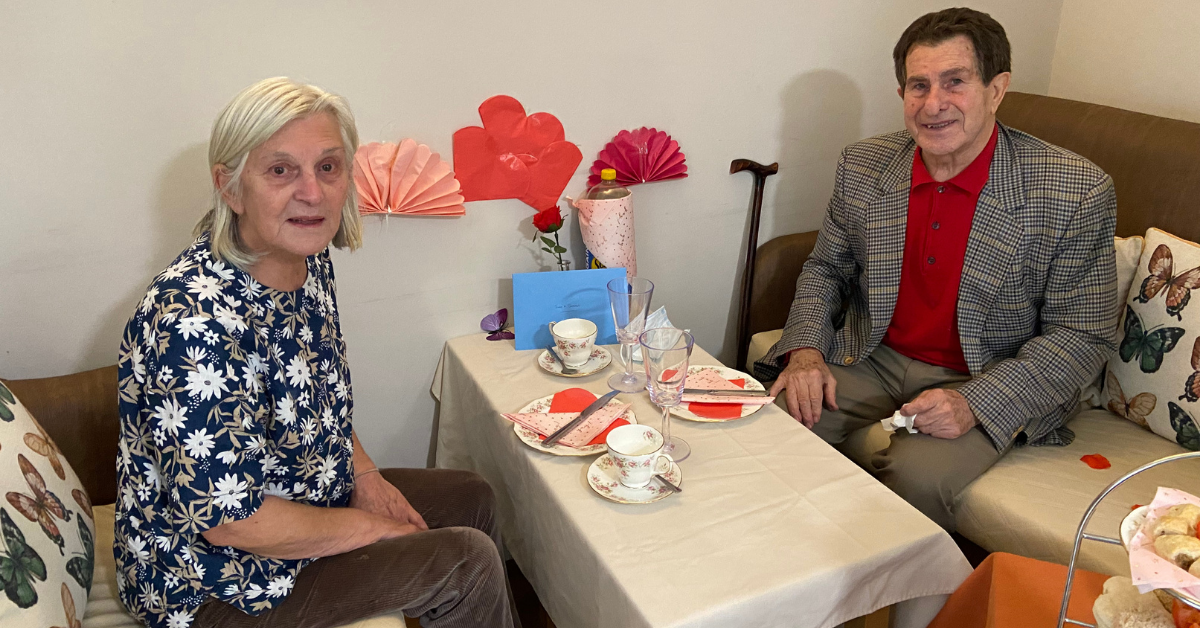 This week has seen our residents celebrate special anniversaries, be at one with nature and knit some cosy, autumnal items. Let's see what's been happening across our homes this week. 
Celebrating good times 
This week was yet another call for celebration as residents across our homes celebrated anniversaries and birthdays aplenty. It was tea for two at Wellcroft as residents Susan and Siro celebrated their 54th wedding anniversary. The lovely couple enjoyed a spot of afternoon tea which was set up by the wonderful team at Wellcroft. 

Getting into the spooooky spirit 
Halloween decorations have continued across our homes this week as the residents prep for the spookiest time of the year. At Lisburne Court, Irene and Ged worked on their Halloween costumes by making their own masks.


Arts & Crafts
Bryn Haven residents spent their afternoons working on some lovely arts and crafts this week. Here's a lovely shot of a handmade birthday card from one of the residents! 
Wendy and Irene from Lisburne Court also embraced their creativity by having their own knitting afternoon. 

Feeding the birds
Cawood House was very kindly donated a selection of bird feeders to use in the home. Resident Norma had a lovely afternoon filling them up with seeds and placing them around the garden. 

See you soon!
We hope you enjoyed catching up with our residents. To stay up to date with the latest Borough Care news, follow us on Twitter, Facebook and Instagram.