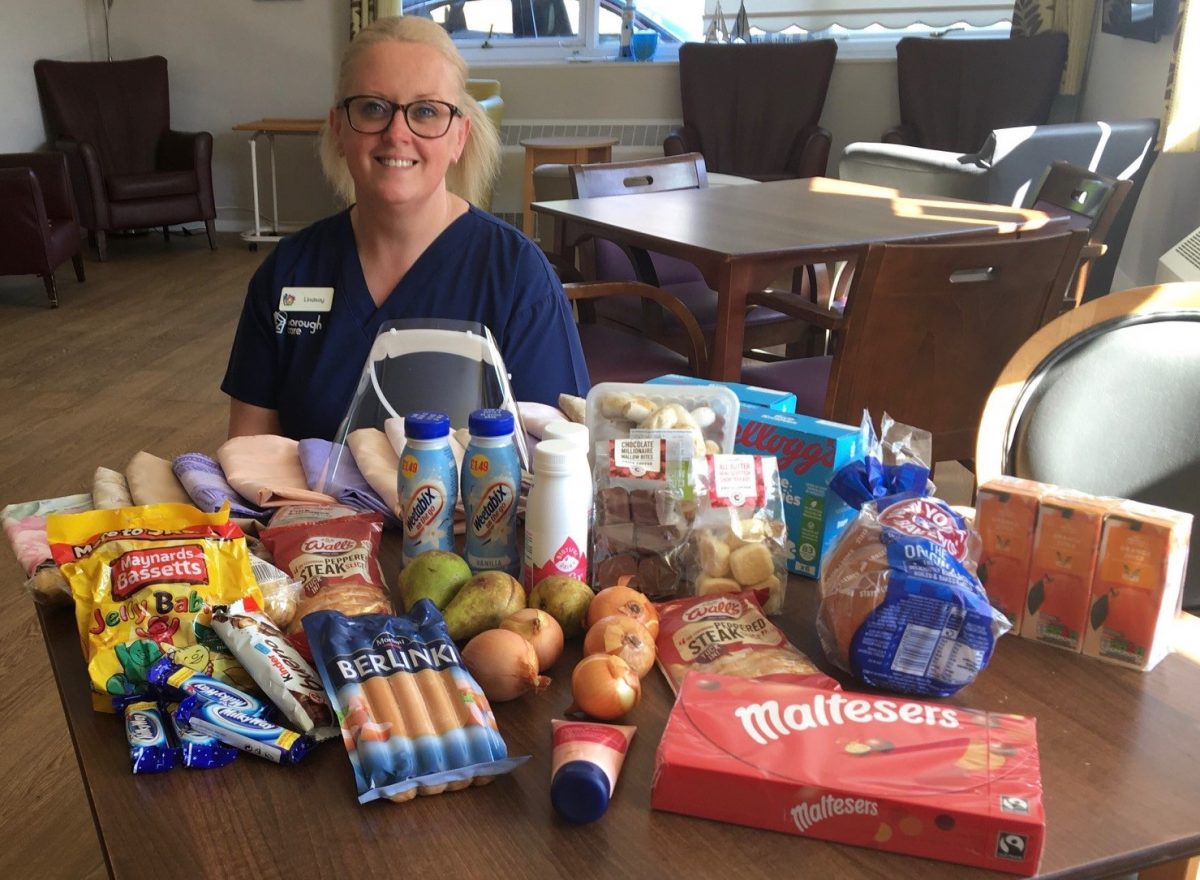 Staff are really grateful to residents' families and members of the wider community for their donations and kind words of support, as they continue to care for residents during the current coronavirus (Covid 19) pandemic.
Lindsay Hadfield at Silverdale , says: "We have received lots of wonderful donations, including cotton laundry bags, hand creams, safety visors, fruit, cakes and other food items.  One young person has sent us beautiful pictures she has drawn and coloured, which we have put in the windows at Silverdale.  We couldn't be prouder to know that people of all ages, and from all walks of life, are thinking of us and sending their thoughts and gratitude.  It means the world to all of us."
Staff at Bryn Haven have also received some lovely handmade laundry bags, along with cupcakes decorated with the message: 'After every storm there is a rainbow of hope'.
Dr Mark Ward, CEO at Borough Care, says: "All our staff are continuing to work so hard in these challenging times and it's heart-warming that people recognise their commitment. It means so much to our staff to feel appreciated and valued for the work they are doing supporting residents.  On behalf of all Borough Care staff, I would like to express our thanks to everyone who has taken the time to make and donate things, send messages of support and show their gratitude."