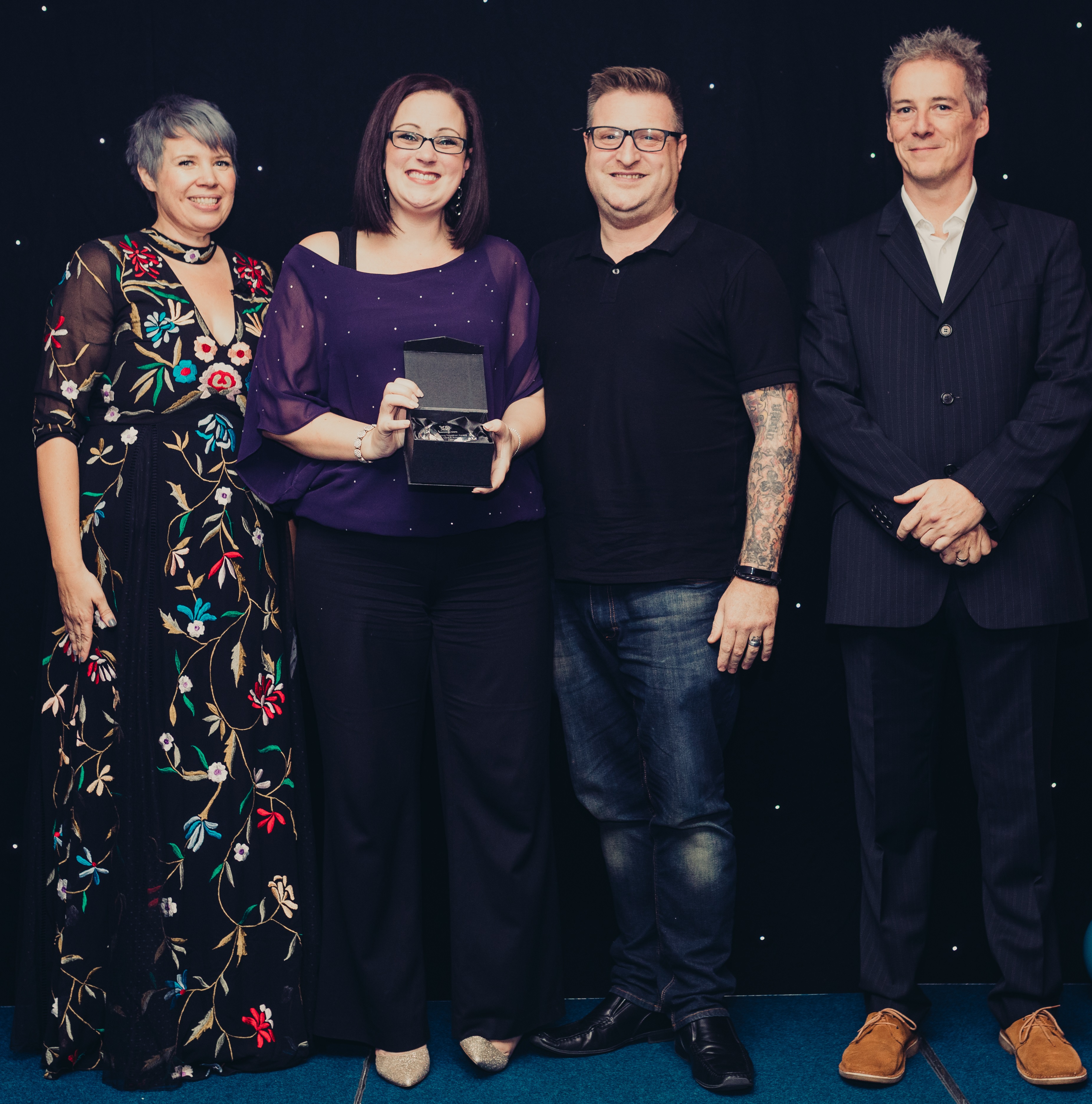 A singing duo from Ashton-under-Lyne scooped the 'Working Together' award at the recent Borough Care Employee Awards 2018.  Borough Care opens up its awards to anyone working either for or with the organisation.  Lisa and Adam Maggs, the 'Working Together' category winners, entertain residents at all of Borough Care's eleven homes.
Sophie Gardiner, Area Support at Borough Care, says: "Lisa and Adam are a fantastic duo.  When they visit our homes to sing they are always full of enthusiasm.  They are always respectful of our residents and every single resident loves the interactions they have with them.  We always look forward to them visiting."
Commenting on their award win, Lisa Maggs says: "We were really shocked and extremely grateful to get this award. It feels amazing to be acknowledged by Borough Care.  I think Borough Care is leading the way when it comes to the importance of putting on lots of different activities for residents.  It's great to see residents being kept busy, smiling and enjoying themselves.  We are welcomed into each Borough Care home with warmth.  We receive lots of great feedback and it means the most when residents tell us they love the show.  We always have people dancing, clapping and singing along; it's amazing to see.  When we see people light up through the power of music we feel so honoured to be a part of that."
Adam Maggs continues: "We both sing but we do things a little differently to other acts.  During our show we each sing for part of the time so when we're not the one singing we can dance, chat and interact with residents.  It gives us the chance to get to know residents much better and helps them feel confident enough to join in.  We love to keep our shows lively and residents respond well to songs from the 50's and 60's.  Having said that we also include a couple of mellow songs in our set to give everyone, including us, a little breather!"
Six months ago Lisa and Adam took the decision to work together full time as care home singers.  Lisa says: "We were both entertainers in Tenerife when we met and made the move back to the UK in 2016.  People are usually surprised that we work together, live together and socialise together but we love it."
Lisa and Adam Maggs' visits are part of a regular programme of activities and entertainment Borough Care organises for residents at each of its homes.  Borough Care is committed to continually improving the health and wellbeing of residents and organises a diverse programme of activities to appeal to all tastes and interests.