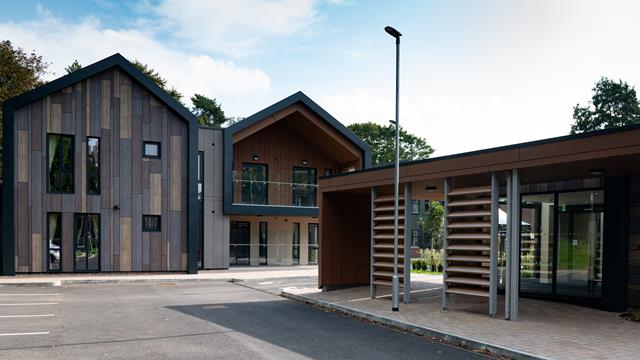 Borough Care are delighted to have won the 2022 Pinders Healthcare Design 'Best Regeneration Project' award for work on our Bruce Lodge care home. In addition to designing an extension which compensates for impairments associated with growing older, our partners DASH Architecture re-modelled the existing facilities to help increase independence, reinforce personal identity, and improve the self-esteem of residents. 
The Pinders Healthcare Design Awards launched in 1991 to help with improvements in the long-term care and independent care sectors. They are recognised as one of the most prestigious design awards in the sector.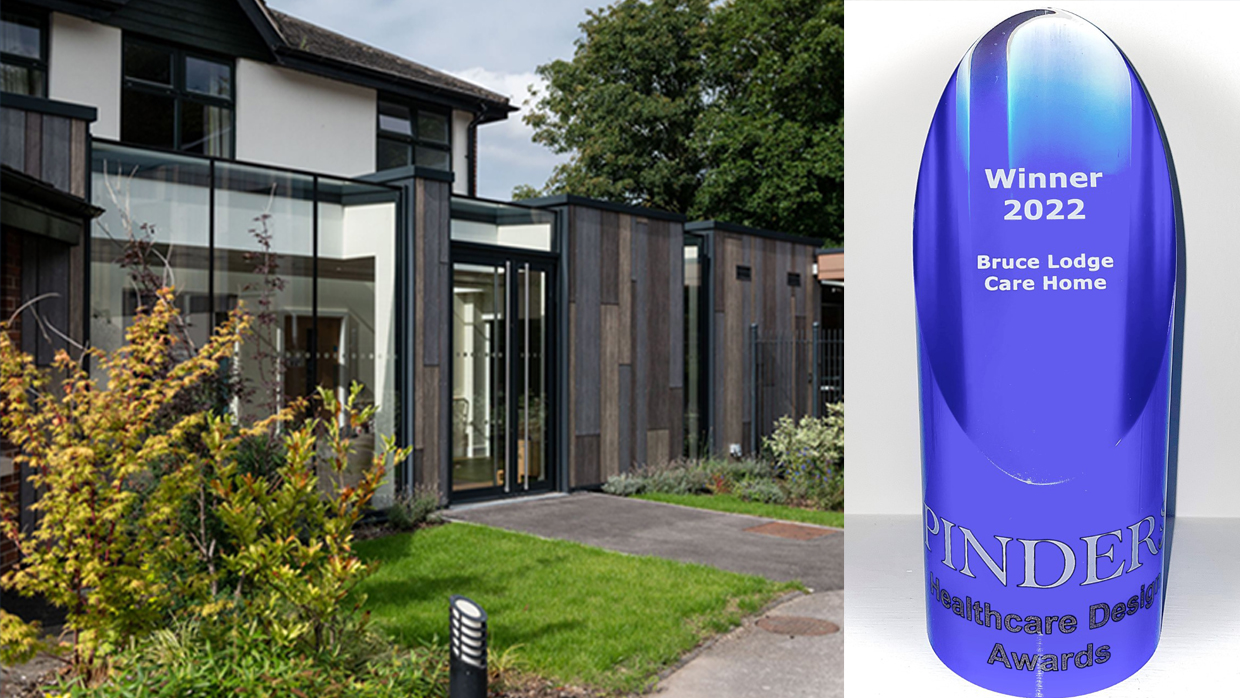 Bruce Lodge is a purpose-built care home in Offerton. Its wide corridors and light, airy environment adds to its lovely atmosphere. Structured as clusters of small households, Bruce Lodge is an ideal home for those living with dementia. The home's central atrium area is a bustling marketplace, complete with a 1950s style café, florist, post office, hat shop and a telephone box. Memorabilia adorns the area, creating a warm and welcoming space for residents and their families to relax.
CEO of Borough Care, Dr Mark Ward, said, "We are thrilled to have been awarded the Best Regeneration Award at the Pinders Healthcare Awards this year. It is fantastic recognition for the work that DASH Architecture have completed on Bruce Lodge, which is a care home that doesn't look like a care home. As a not-for-profit organisation, we reinvest any surplus money into the services we offer. This is a perfect example of how we do that. We have thoroughly enjoyed this partnership with DASH and congratulate them on this brilliant achievement that will improve the lives of our residents living with dementia in many ways.
The design addressed some issues with the existing building; The carpark and main entrance have relocated, the commercial kitchen has been renovated, and we now have a welcoming reception space to greet visitors on arrival to Bruce Lodge.
Nigel Crompton, Principal Architect at DASH Architecture said, "We were delighted to have worked with such an enlightened and progressive client on the Bruce Lodge Dementia Care, to make a real difference to peoples' lives. To win the Pinders Healthcare Design Award with Borough Care for Best Regeneration Project – and for such a worthwhile project – is an amazing achievement for all concerned."