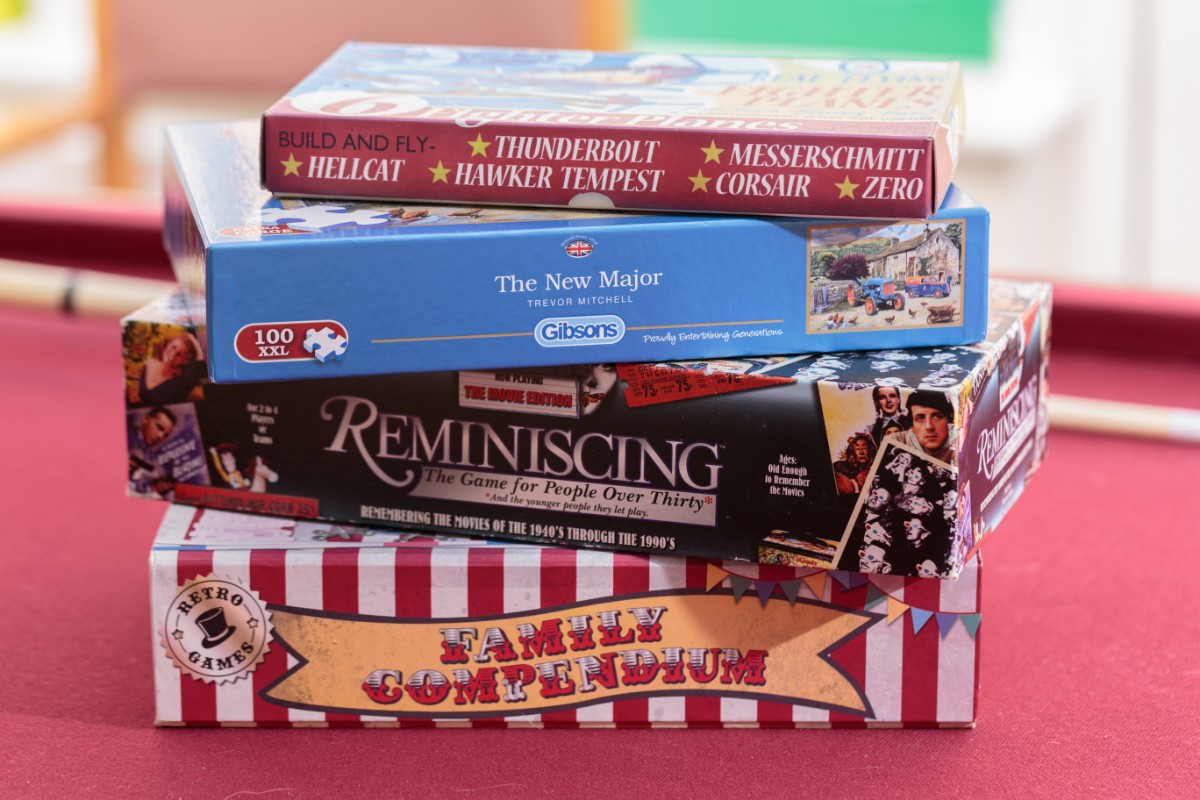 Being happily engaged in a satisfying activity reduces agitation and anxiety in everyone, but even more so for those living with dementia. However, it can be difficult to find an activity when we're confined to our own homes, especially as we enter the second month of lockdown and we've exhausted lots of activities already.
To help those living with dementia at home, or those caring for them, we've compiled some useful resources with ideas for lockdown activities for those living with dementia.
Before embarking on a new activity, there are a few things that can be done to ensure the setting is as conducive as possible for someone with dementia. These include:
Putting out the things you need before starting any activity
Switching off the TV or radio to reduce background noise distractions
Giving yourself time to take things slowly and at their pace
Make the Most of What's Online
Alzheimer's UK has an in-depth list of activities and ideas, ideal for those living with dementia, on its website.
It recommends making the most of online and digital resources, especially resources that have been made free or enhanced during the Covid-19 pandemic. These include listening to nostalgic music at BBC Music Memories or taking advantage of the increased content available on BBC iPlayer.
Take a Trip Down Memory Lane
With time on your hands, you could try embarking on a family tree together. This is a great project that you can really take pleasure in, taking every opportunity to reminisce and talk as you look at old photos and share stories of loved ones.
An activity we love to do at Borough Care is to create memory boxes; made up of photos, keepsakes and other items that are specific to a person's life. It is a great way to spark memories, strike conversations and have fun as the box is created.
Ready, Set…Game!
It's easy to think games should be avoided for people with dementia, with concerns they rely on memory and good cognitive skills. But chosen wisely, they can actually help. Go for familiar games, brightly coloured with easy to handle pieces – Snakes & Ladders, Dominoes and card games, such as Old Maid, are good bets.
Alzheimer's Society also recommend website, AcToDementia, which has a whole host of online games designed specifically for those living with dementia.
Keep Moving
It is also important to ensure lockdown does not result in a lack of exercise. On top of daily walks and gardening, look on You Tube, for seated exercise classes – heard of PE with Joe? There's a senior's version too!
Busy Hands, Busy Mind
Everyday chores can easily become part of the day's activities. We regularly like to ask our residents if they'd like to get involved in basic tasks around the home, such as laundry, polishing or serving tea. This may sound mundane, but successfully completing a job and feeling useful are key to building self-esteem and self-worth. We find that our residents are much happier after a towel folding session or a sweep of the garden!
We hope these suggestions help you, or the person you are caring for, find the ongoing challenges of lockdown more bearable, and even help you both to have some fun during this difficult time.