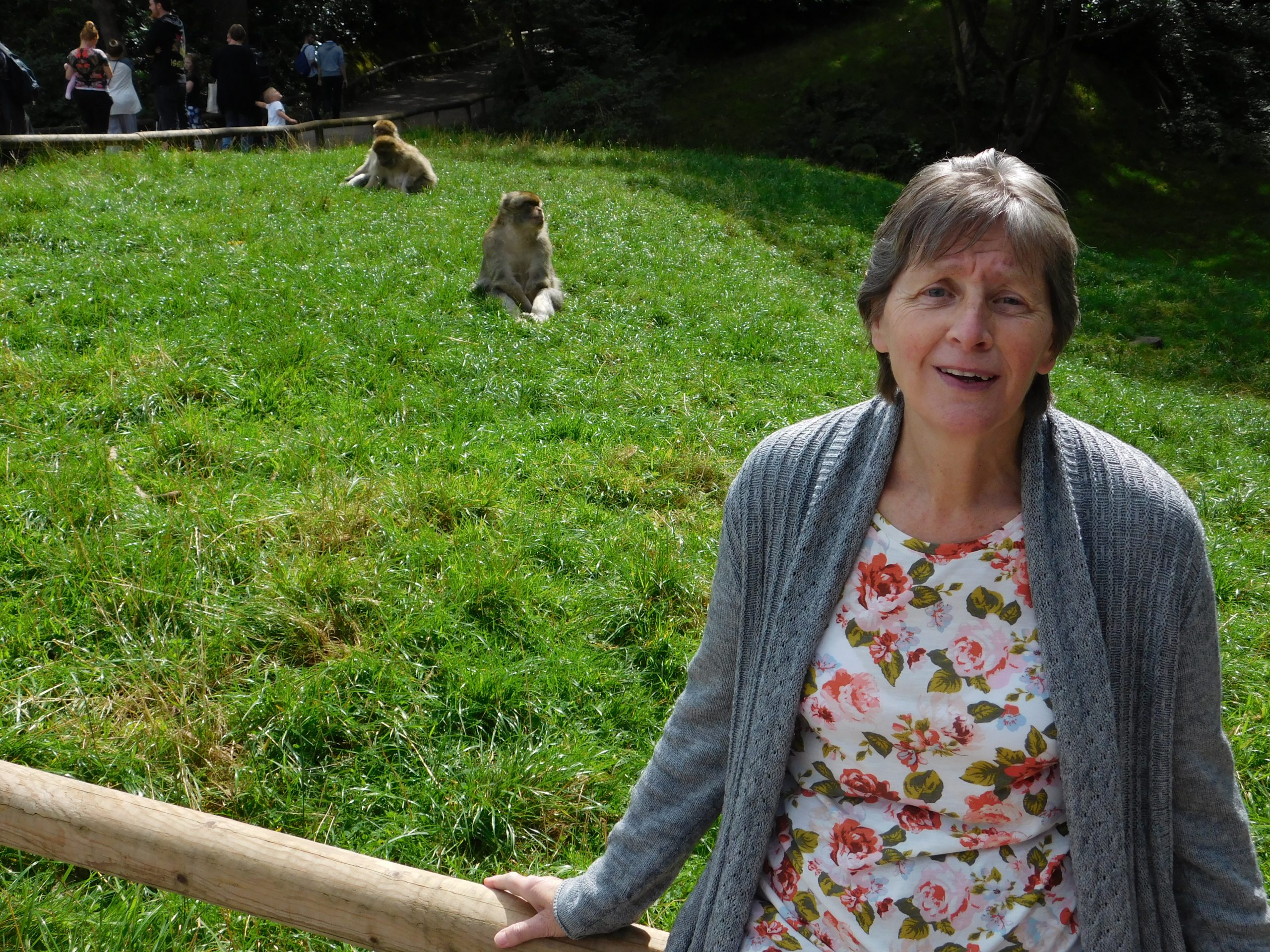 As part of our World Alzheimer's Month series, we're introducing you to Rhonda Rowe – who is a mother, a former carer, a Wellcroft resident and someone who also lives with dementia.
World Alzheimer's Month aims to get the world talking about dementia, so that there is greater understanding and less stigma surrounding this issue. We decided the best way to do this is by looking close to home, and the inspirational people who live with us.
Rhonda Rowe was born in Adswood in Stockport, in 1955, and was one of an incredible 17 children. She has lived and worked in her local community for her entire life. Mother to Gabby, she and her daughter have an incredibly close bond, and are both passionate animal lovers.
Rhonda trained to become a carer with Borough Care and worked at Lisburne Court for over 14 years, caring for residents living with dementia and those who needed the additional support of residential care. Our current Head of Care, Valerie Egan, was Rhonda's manager during her time at Lisburne Court. It was while Rhonda was working with us, in 2015, that she was told she had dementia, and she carried on working as a carer for another 18 months following her diagnosis.
Rhonda continued to enjoy her favourite things after she was diagnosed, including gardening, listening to Elvis records and watching King Kong movies.
In 2018, Rhonda and Gabby decided to try something completely new that they had always wanted to do… a Meerkat Animal Experience at Chester Zoo. Rhonda's dementia had not altered her passion for animals and they both had a wonderful time and a magical experience.
Even after it became apparent that Rhonda's dementia journey had reached the point where she needed the 24-hour care available at Borough Care, Rhonda and Gabby still took trips and experienced new things together. Last year, Gabby took Rhonda to Cornwall for a holiday where Rhonda stroked a penguin for the first time in her life, as well as feeding sealions at a sanctuary. Gabby has found that animal experiences have really helped her mum since the dementia diagnosis, bringing out her caring side and helping her find great enjoyment and peace.
Activity Lifestyle Facilitator at Wellcroft, Ed Coverley, says "Rhonda lives incredibly positively with her dementia. Her years as a carer at Borough Care are still clear to see in her interactions with others. Just the other day, a resident with advanced dementia encroached on the personal space of another resident, Rhonda instantly recognised these behaviours and how they can cause agitation and distress to those living with dementia. She walked over and gently guided the gentleman away from the other resident to participate in another activity. She is a true inspiration!"
Gabby says, "It has always been just me and my mum. She has brought me up, supported me, and has always been there for me. Even after her dementia diagnosis, she knows when I am having a good or bad day and when I need a hug!
When mum was diagnosed, she was scared. She had seen her own mum go through the same thing and she knew what to expect, so now mum is doing what she wants, on her terms, before the condition really takes hold.
Before becoming a carer, mum worked as a dinner lady at my primary school, so she was always around, and I was lucky in that respect. She was very loved by all the students she met; you will still find thank you notes in her memory box from those times.
Just as when I was a child, mum still loves our days out together. There is still so much of this country we want to see and things we want to do, and as soon as we are allowed to travel again, we will do it. Alzheimer's won't stop her yet!"
Rhonda is a true inspiration, she is proof that with the right help and support, people can live well with dementia for many years!
To continue the dementia conversation read our other World Alzheimer Blogs including Top Caring Tips for Those Living with Dementia and Spotlight On: Dementia Friendly Spaces.