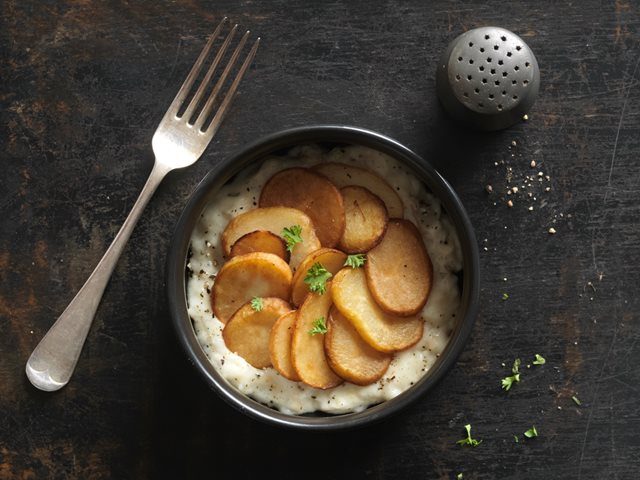 As we move from summer to autumn, we're making a seasonal change to our delicious menu.
From salads to stews, peas to potatoes – the dishes we serve reflect the ingredients at their best right now and mirror the type of dishes our residents want to eat during the colder, darker months.
Good nutrition is a vitally important issue for older people. Eating the right amount of nutritious food plays a protective role in a number of age-related conditions, including cardiovascular disease and cognitive decline, and can help to protect oral, dental, bone and joint health.
Our in-house catering teams work alongside our award-winning catering provider, apetito UK, as well as our residents, to work out what meals will pip the others to the post and secure a spot on our winter menu.
We have recently been holding tasting sessions for residents at each of our homes. We ask residents which meals look the most appetising, which meals taste the best and which meals are easy to eat. Texture can play a big part in how much our residents eat!
Based on our September taste tests, residents are loving the comforting and rich smoked haddock omelette, as well as the smoky and spiced paella. These are both perfect dishes for the colder months.
It is also reassuring for families to know that our catering partners at apetito develop these dishes with the nutrition and health of older people in mind. They are packed with vital vitamins and minerals, can be energy-dense to support our residents who struggle to maintain a healthy weight, and can be texture modified to provide appetising food and dignity to people with dysphagia (swallowing difficulties).
We also know that food is an excellent way to bring people together and get a party started. Our catering team have been busy planning plenty of foodie events to make sure that, although the weather may be dull, life is bursting with colour inside our homes throughout winter. We'll be celebrating Halloween with a spectacularly, spooky supper, while Bonfire Night will be an explosion of culinary delights.
We understand that great food goes a long way when it comes to feeling at home at Borough Care. If you're trying to find a residential care home that looks appetising to your loved one, please call us on 0161 475 0140 or email: enquiries@boroughcare.org.uk.