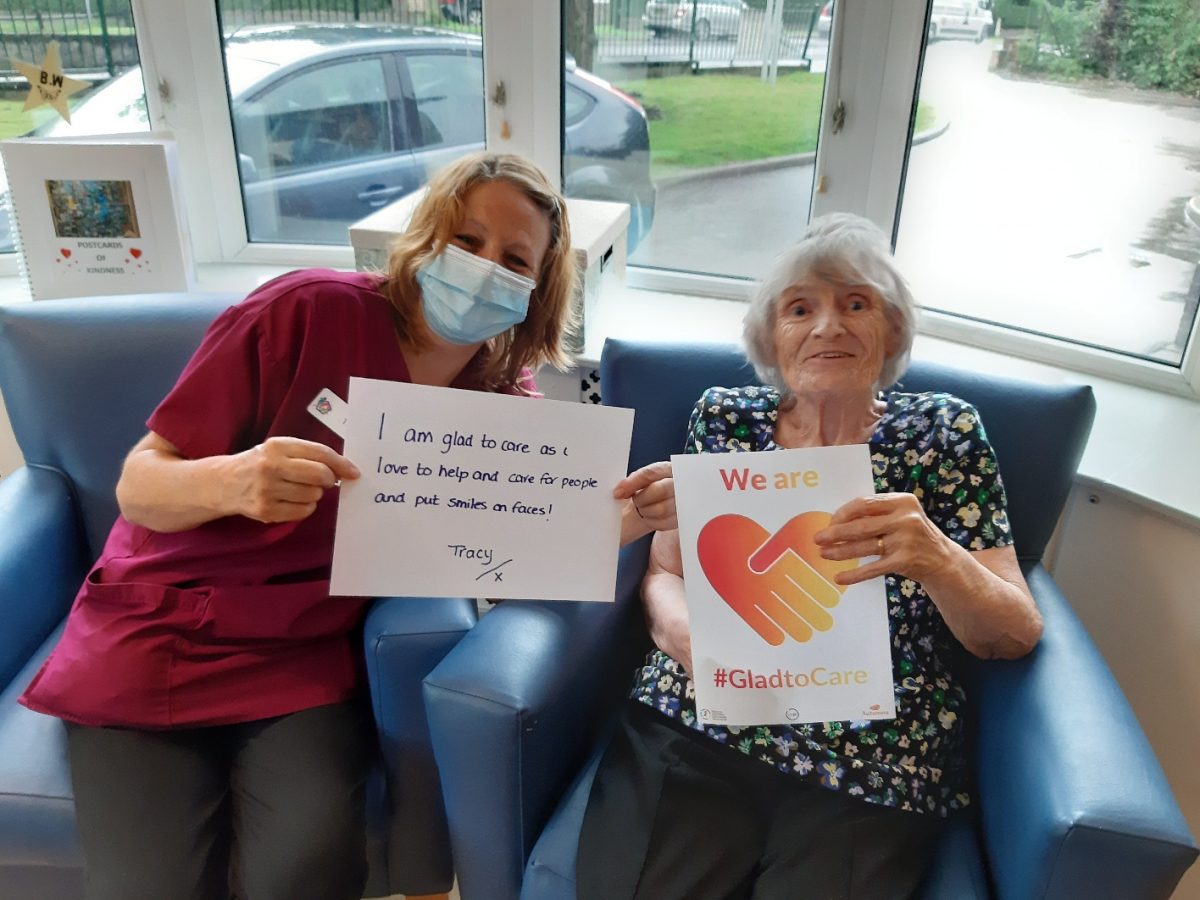 From 6-12 July our homes have been participating in Glad to Care Week, an opportunity to celebrate the wonderful efforts of those working in the care industry.
The week-long event couldn't have come at a more opportune time, with a spotlight being shone on the vital work carers have done to help protect the vulnerable residents they care for during the Covid 19 pandemic.
Our homes joined in with the themes set for each day. This included a Zoom fitness session with residents for 'Monday Motivation,' through to showing off the amazing care they deliver on 'Showcase Saturday.'
We couldn't be more grateful for our amazing staff. Below are a few photos and videos from our celebrations for you to enjoy!