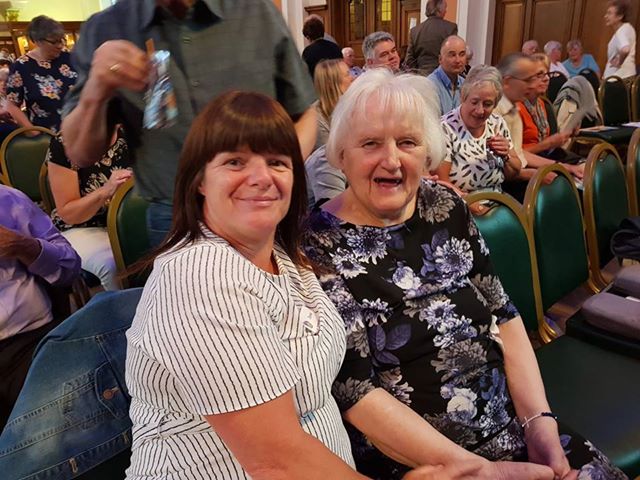 Jean and Donna sang their hearts out on Thursday at the Doing Dementia Differently event at Stockport Town Hall.
Jean is part of the Stockport Intergenerational Choir and sings with them regularly.
The event was part of Dementia Action Week and was to celebrate the achievements of people living with dementia through music, film, poetry, conversation and theatre performance.
You can read more about the event here.