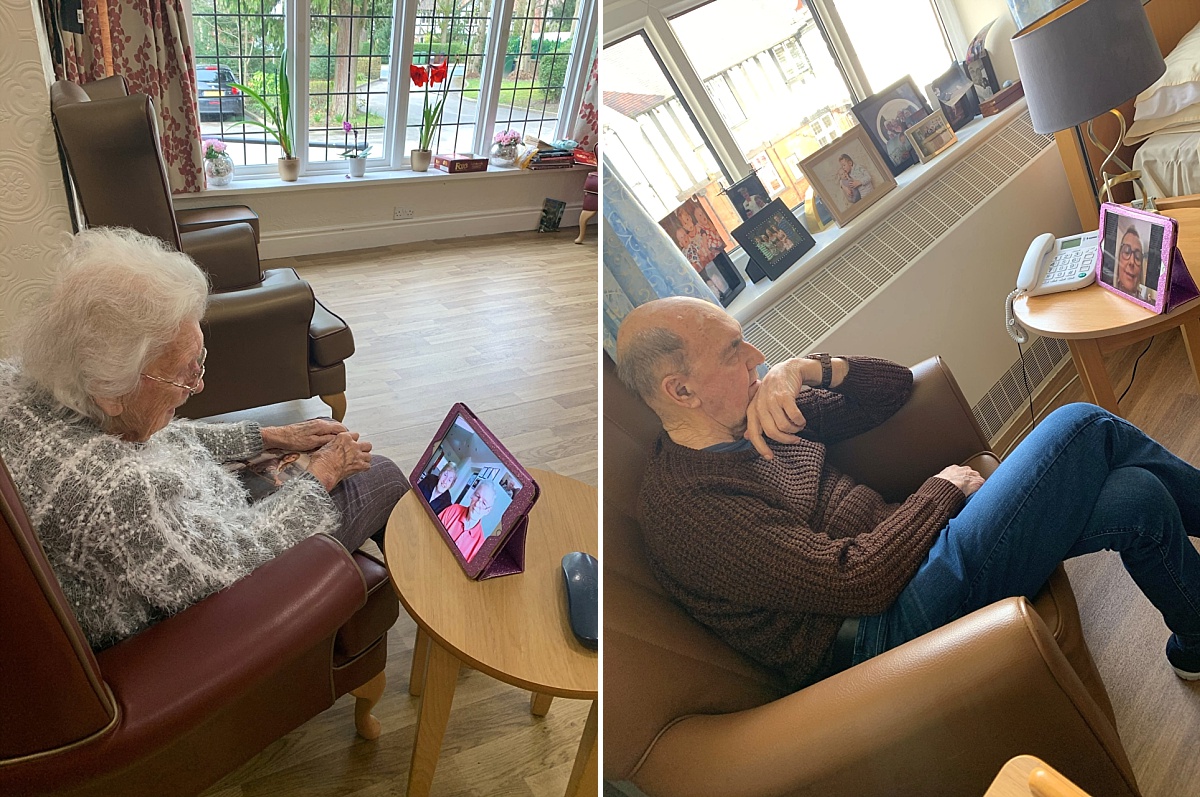 Although lockdown around the UK is easing, and we have re-introduced face to face visiting at Borough Care, the fight against Covid-19 is still far from over.
As we continue to work hard to keep our residents safe, our new visiting guidelines mean families are not able to pop in, like before, or stay with their loved one for long periods of time. This means families are continuing to rely on things such as telephone calls, Skype and Facetime, to keep in touch from a distance.
However, talking with an older person online or over the phone can be tricky, as most of our residents aren't as familiar with newer forms of technology. Add a dementia diagnosis into the mix and communicating remotely just got even more challenging.
Thankfully, Dementia UK have produced an incredibly useful guide, containing some really useful hints and tips on how you, and your loved one, can get the most out of a telephone call, WhatsApp call or Skype session, so that you can both feel that family or friendship connection for as long as this pandemic continues.
Telephone Calls
Telephone calls can bring a number of challenges, especially as people cannot see a person's body language to gauge what someone may be feeling or finding difficult to verbalise. However, there are a number of things you can bear in mind:
Speak slowly
Keep sentences short
Give the person with dementia plenty of time to answer
Don't ask open ended questions
Make the call somewhere quiet where you won't be interrupted.
Video Calls
Take into consideration all the tips above. In addition:
Position yourself in a way that your loved one can see you clearly
Do not sit in front of a window as the backlight can make it difficult to read facial expressions
Concentrate on the video screen otherwise you might give the impression that you are not paying attention or seem aloof, which may be distressing
Turn off any distractions in the background such as a TV and mute your phone
Try showing your loved one family photos or singing a familiar song together to make them comfortable.
If using technology isn't working for you, then we know our residents also love to receive letters, photos and cards that can be treasured and re-read. All of these things can be meaningful ways of keeping in touch.
During this uncertain time, we're committed to keeping families together and connected in any way we can.  If you would like to speak to a member of staff about how we can help you stay in contact with your loved one, please get in touch.