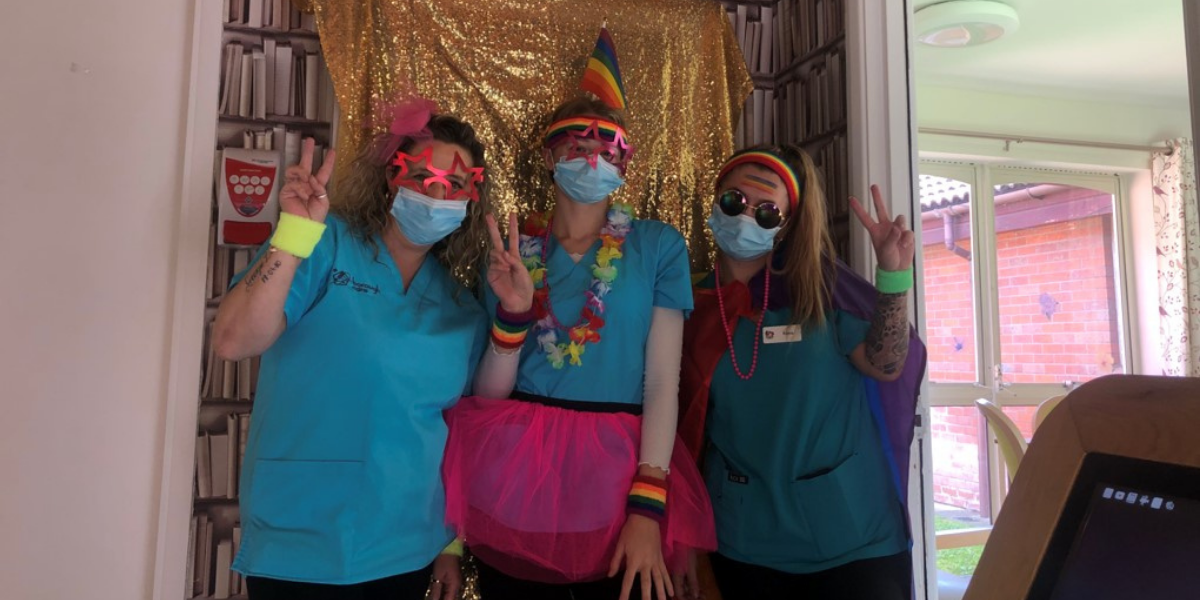 The whole team at Borough Care are excited to announce that we're working with Opening Doors. Opening Doors is the largest UK charity providing activities, events, information and support services specifically for lesbian, gay, bisexual, trans, queer, non-binary or gender fluid (LGBTQ+) people over 50.
Pride in Care programme
Opening Doors' national Pride in Care programme offers a quality standard achievement for employers in the care sector. Over the next few months, we'll be working collaboratively with our staff and the Pride in Care team to successfully receive our accreditation and ensure confidence from LGBTQ+ people who access our services both now and in the future. 
The Care Quality Commission (CQC) has reported limited evidence of services proactively engaging with the LGBTQ+ people or specifically considering their needs. Pride in Care aims to help organisations like us improve the quality of care and support for older LGBTQ+ people while challenging any poor practice they may encounter in health and social care provision.
Opening Doors aspires to ensure that all LGBTQ+ people over 50 can age with dignity, security and fun in their lives. It believes all LGBTQ+ people should be able to live happy, healthy and independent lives, free from loneliness, isolation, prejudice and discrimination.
Encouraging and supporting the LGBTQ+ community
Borough Care believes everyone should be encouraged and supported to live their best possible life, whatever their age, health or capabilities. Instead of settling into a grey existence, we choose to live life in colour. In our 11 homes across Stockport and Staffordshire, the incredible life stories and fascinating characters of our residents are respected, admired and celebrated with activities, friendship and the freedom to lead fulfilled and valuable lives.
We feel strongly that our values and beliefs are aligned with the incredible work Opening Doors does. It ensures that older LGBTQ+ people live full, vibrant and respected lives free from isolation, loneliness, discrimination and prejudice. We're excited to be working with them.