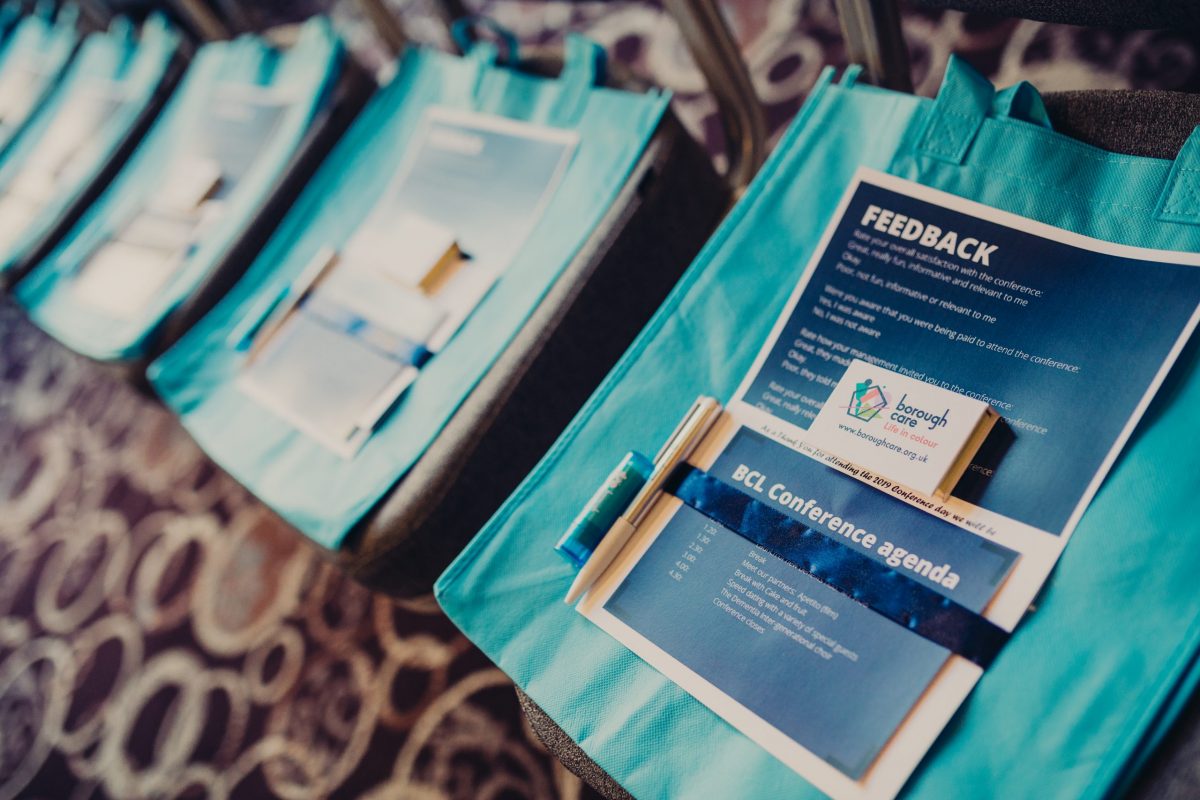 Our Annual Staff Conference is an opportunity for us to bring together employees from across our homes for a day of learning and wellbeing. Our staff have physically and emotionally demanding jobs that keep them very busy in the homes where they work. However, we know how important it is to take some time to come together, share our goals for the future, provide training to help our teams deliver the best care possible and give staff the tools to manage the daily stresses and emotional impact of a job that sees them caring for our residents.
The day started with a few words from CEO, Dr Mark Ward, who congratulated staff on making 2019 the best year yet for Borough Care, which saw us looking after more residents than ever to an even higher standard of care as demonstrated through our recent CQC inspections.
This was followed by a presentation about My Hub, the brand-new rewards platform powered by Reward Gateway, that offers a huge range of high-street discounts for staff as well as empowering staff to manage their own wellbeing, finances, holidays and personal information. All of this helps us to save time on administrative tasks so we can spend more time caring for residents.
Apetito, our catering partners, then took staff on a journey from farm to plate, explaining how they source and create the nutritious and delicious food we offer our residents. After which, attendees got the chance to go speed dating with some of the people who help us do what we do. This included Life Leisure, Apetito, Age UK Stockport, Zoolab; as well as finding out how to look after themselves with presentations from Soul Nutrition, Jane Fox Hypnotherapy, group yoga and free massages.
The day closed with an inspirational performance from the Intergenerational Choir featuring some of our own residents, volunteers and children from local schools.
The theme of the day was #YouMatter, showing our staff how much they mean to us and how grateful we are for the fantastic job they do. Speaking at the event, Mervet Richards from the Housekeeping Team at Cawood House said: "This is the first conference I have attended, and it has been so lovely to meet my colleagues from other homes for the first time. Days like this are so important to staff so we can bond as a team. It is showing us why we do things the way we do and the importance it has for residents."