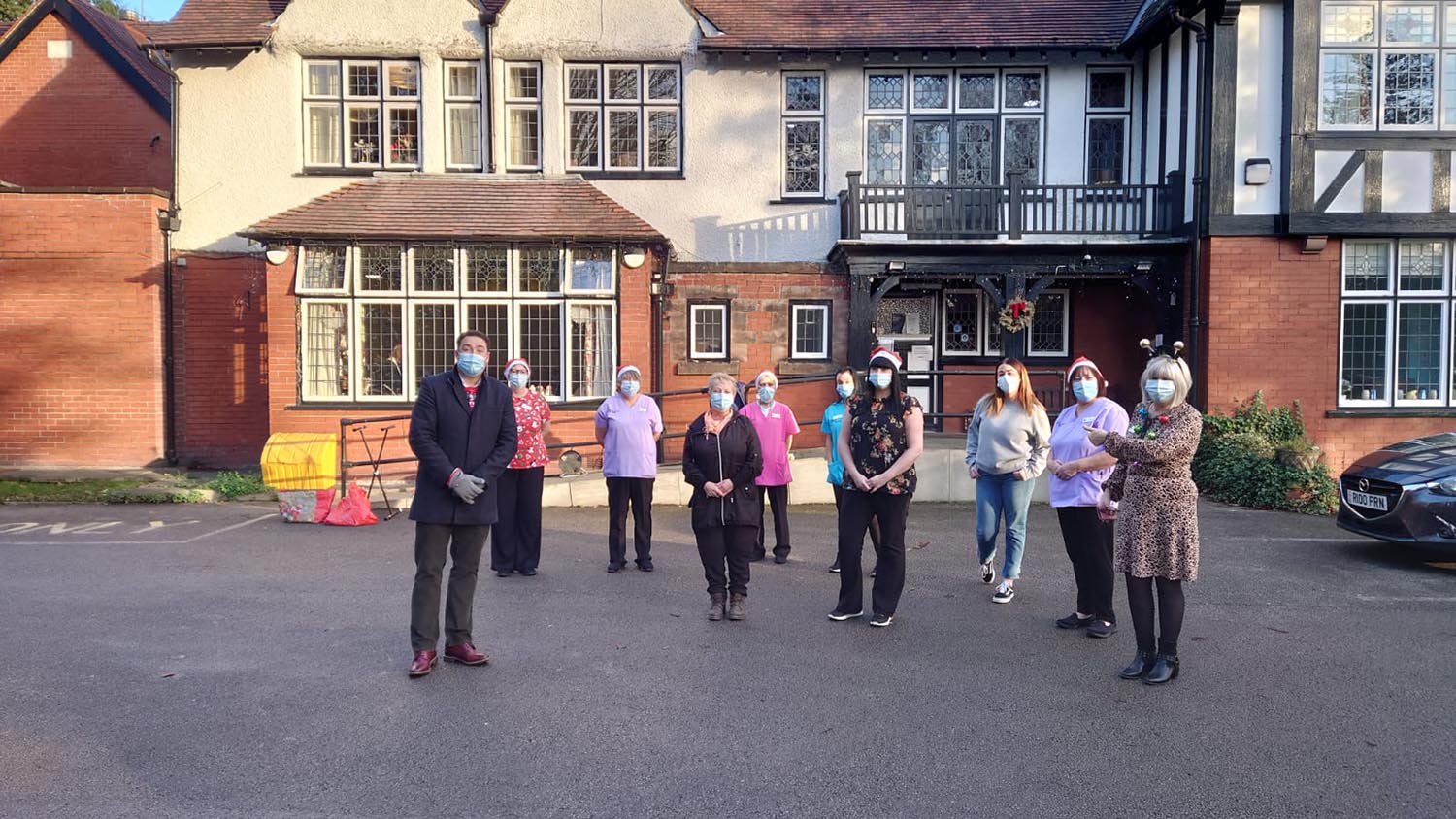 It's been an incredibly challenging year for everyone, and we know how hard it has been for our residents and their loved ones, who haven't able to see each other as they ordinarily would and have faced multiple restrictions, which have created so many obstacles.
We've been doing lots at Borough Care to keep our residents busy, providing daily activities throughout the year, making sure there has been something for everyone. These small activities make a huge difference, so finding alternative ways of keeping our residents busy has been vital, especially during this time of year.
The Christmas period was no exception, with staff across all of our 11 homes going above and beyond to make the festive period as enjoyable as possible for our residents. From a Christmas quiz, to festive crafts and decorating Christmas cards, as well as virtual performances for residents to enjoy together from each of the homes, including virtual Christmas carols and a virtual performance of A Christmas Carol, the pantomime – there has been a lot happening to keep everyone busy!
As well as all of the activities organised by our incredible staff, residents were treated to a fantastic festive feast on Christmas day, curated by Catering & Hospitality Manager Mark Dale. Residents started the day with continental breakfast, followed by a Christmas dinner with all the trimmings, mince pies in the afternoon and a festive buffet to round things off!
While the Christmas period may not have been what we were all hoping for, we hope we were able to make it one to remember and provide our residents' loved ones with the reassurance that we are doing everything we can to help those they care about most live their life to the fullest.